Uprootedpalestinians's Blog
Is ISIS a creation of the US government? Do large hairy mammals relieve themselves in the woods?
Joe Quinn
Sott.net
Thu, 28 May 2015 09:15 UTC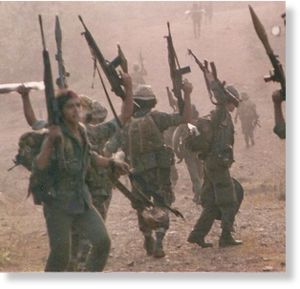 Over the course of the past 100 years, Eastwards from South America to South East Asia (and everywhere in between), official history records that US governments have repeatedly created and used terrorist groups to attack foreign governments and populations who foolishly refused to view the world through a stars and stripes-tinted lens.Two examples among dozens include Nicaragua and Indonesia.
At a 1985 hearing of the Senate Appropriations Subcommittee on US operations in Nicaragua, Sen. Patrick J. Leahy (D-Vt.) told then Secretary of State George P. Shultz: "There is a growing body of evidence that the contras have committed widespread violence against the civilian population. I am concerned that money from our government goes…
View original post 1,603 more words